The most popular career event at the Faculty of Electrical Engineering and Informatics, FEI JobFair, has a tradition of over 20 years and is highly favored by students for its informal nature and broad participation of partners and visitors. The fair is held once a semester with the participation of industry partners directly at the Faculty of Electrical Engineering and Informatics at STU in Bratislava.
The Date of next Career Fair is 22th November 2023
Deadline for partner registration is 27th October 2023
Any exclusively technically-oriented company has the opportunity to become a partner of this fair and present its career opportunities to our students. The fair takes place in an open space in the main corridor of the faculty without the need for participant registration. In addition to over 2300 students at our faculty, the public and students from other faculties who are interested in this event also have the opportunity to participate. The Mlynská Dolina area in Bratislava houses several faculties with a similar focus, especially in the field of computer science.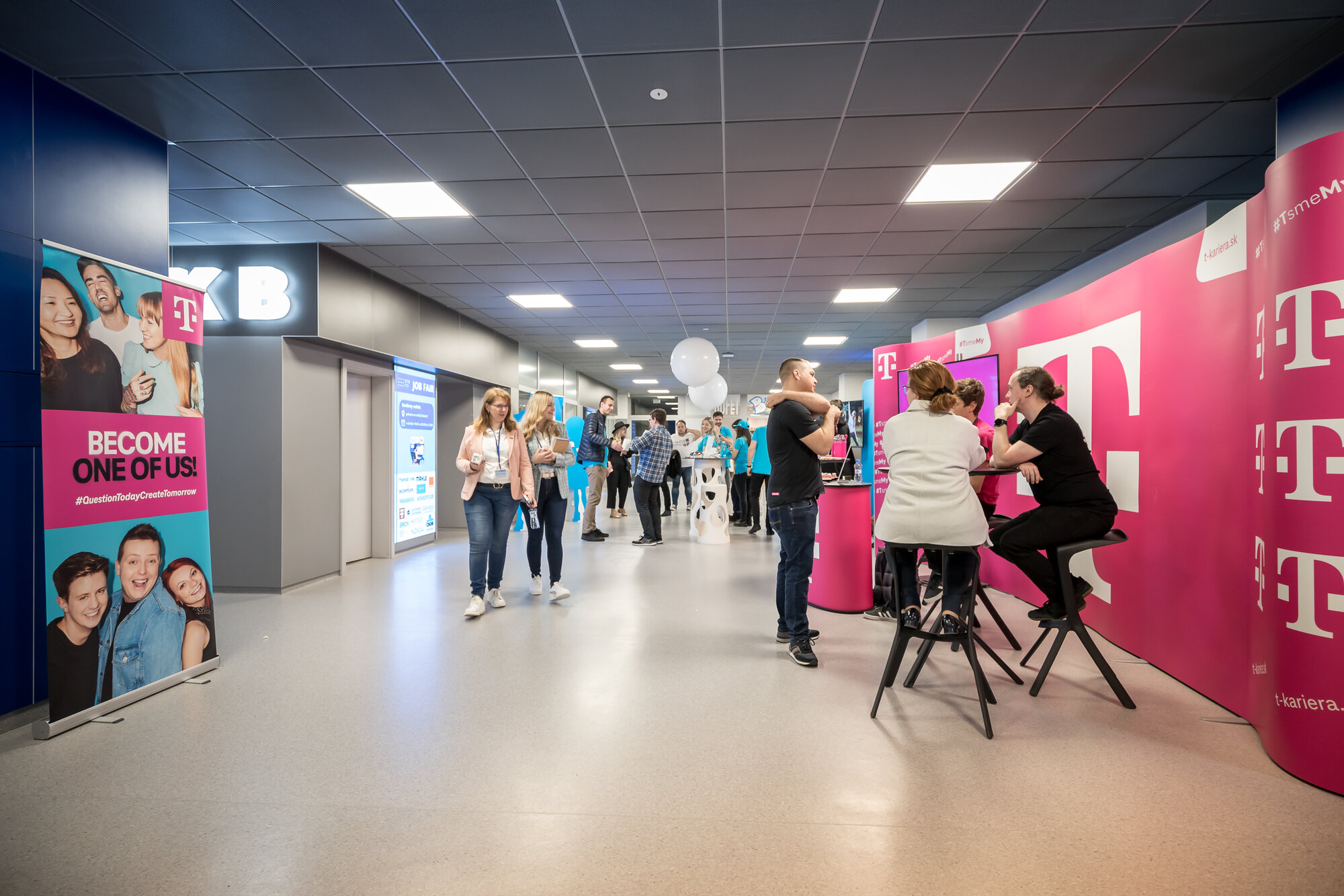 A space of 4x1.5 meters is allocated for a presentation stand for companies, and each partner is responsible for setting it up. It is possible to rent additional stand equipment such as tables and chairs. Catering and refreshments are provided for all representatives of partner companies throughout the event. Wi-Fi connection, event promotion among students, and the option to schedule a company presentation in a lecture room are all included.
You can look forward to:
If you are interested in more information or company registration, please do not hesitate to contact us:
Tomáš Tomčo
tomas.tomco@stuba.sk
+421 907 059 115